The prospect of leaving the comfort of my home and going out to face the real world was a bit terrifying. Thankfully, it turned out quite different from what I had imagined.
I joined the IIS University, Jaipur back in 2016 as an English Literature major. I was in love with the subject ever since I was 15 years old. So, when the time finally came for me to choose a major for my under-graduation degree, I went forward with it.
My College Life
Living away from home for the first time seemed exciting at first but turned out to be a nerve-wracking ride. My time in college, however, kept my spirits high. Life at the IIS University is filled with opportunities for all kinds of students. The amazing fashion show, the wonderful fest, the All-India debate, the international conferences, and the student clubs together make the institution a great place for holistic learning.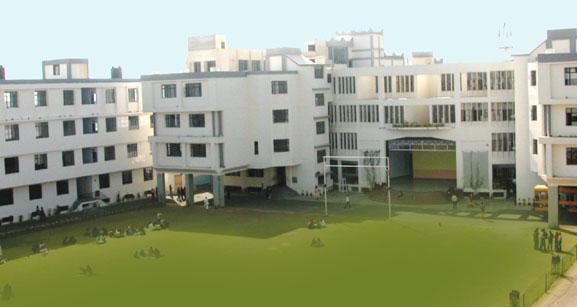 The college's student community is loaded with talent and creativity. From the incredible visual arts department to the endearing dancing society, there are multiple avenues to learn and grow.

The highs & lows... a big low, infact!
Two months into my college life, I won the Miss Freshers' contest. I interviewed for the college student council and was selected as a member of the Literary and Debating Society. I pretty much aced my first internal exams. I participated in quite a few extra-curricular activities. Everything was going pretty great right until a massive wave of disillusionment hit me.
I felt I was not doing enough to become something better than who I already was. More importantly, I realized that most of my achievements in college were not real. Why? It was because the college appeared to me as a small, isolated world in itself. It felt as if everything I accomplish within those walls was invalid in the real world.
The worst part? This realization was not a false alarm. To a great extent, my achievements in college were superficial because I was not learning anything new. There was simply not enough competition to push my limits. It felt just like when Arnold Glasow said, "Without the spur of competition, we would loaf out our life."
Getting Back Up After the Fall
I went on to spend a long time in the dark world of self-doubt following that realization. But it triggered a new sense of enterprise in me. I wanted to go outside the portals of my college and build a competent skillset. Driven by this purpose, I started searching for online internships.
I distinctly remember that night I stayed up till 2 am, browsing through tens of internship platforms, applying for various writing positions. After hours of searching and applying, I landed a content writing internship. The work was rather taxing for someone attending her college lectures simultaneously. But that was just the beginning.
Four years since my first internship, I completed eight internships with a diverse range of companies, earning enough to be financially independent.
Carving a New Career Trajectory
It is needless to say that I gained a lot of professional experience through these internships. Right from improving my vocabulary and language skills to building a disciplined work ethic, these four years greatly steepened my learning curve. But most importantly, I discovered a new career path.

Content writing is a rewarding profession, not just in monetary terms. The experience of successfully helping a client to help them reach a wider audience or increase conversions feels more accomplishing that most 9 to 5 corporate jobs. On top of that, you can always start a freelancing job to be your boss working from a couch. Moreover, the industry is scaling greater heights every passing day with more and more people searching the web for their content needs.
So, I am grateful that the frustration from college guided me towards a new road, one where I continue to move forward with diligence.
The Springboard of Literature
One of my happiest memories from college is from a lecture session where all of us discussed our plans five years down the line. After listening to everyone's career choices for more than an hour, I was truly inspired.
That lecture gave me another epiphany. Literature, as a subject, opens a gateway to an ocean of career prospects. A copywriter, a teacher, a published author, a civil servant, a management student, a research scholar, a marketing professional, a transcriptionist, a journalist, a customer executive, a blogger, and a scriptwriter are only a few of the endless career opportunities one gets to pursue as a Literature major.
Literature is a diverse discipline. It not only teaches you about the realities of the world but also prepares you to build your destiny.
Once the initial excitement fades and you are thrown into the rabbit hole of assignments and exams, college becomes challenging. If there is one thing that I learned in my college life, it was to invest my time sensibly. This is the time where you can have fun while working hard for your career. Build a skillset, complete online certificates and internships, get a part-time job, and make your portfolio.
College is the preface to the book of your adult life. It is on you to make it a good one.
The opinions, beliefs and views expressed by the various authors and forum participants on this website are personal and do not reflect the opinions, beliefs and views of www.futurevolve.com or Genval Consulting Group Private Limited or any of its Partners.